WHAT'S THIS?



25(ISH) WATCHERS?
I THINK THIS CALLS FOR A CELEBRATORY GIF.
BUT ONE THAT I ALREADY MADE, BECAUSE THEY TAKE TOO MUCH EFFORT.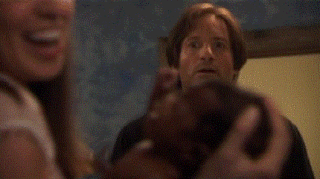 ahaha, but really, I apologize for the inactivity here the past couple of months; I've been feeling generally pretty lazy and unmotivated this summer and that's extended to icon-making. HOWEVER, we should be kicking this place into life pretty soon; I'm thinking of making some
Team Fortress 2
and
Yellow Submarine
icons, and Essbee and I have a little project planned that should be fun and kind of different. OF COURSE, THAT'S GOING TO BE A SURPRISE~
or if all else fails I'll just do something really dumb and nerdy that will make you all feel very sorry for me.
like made a fanvid